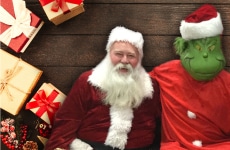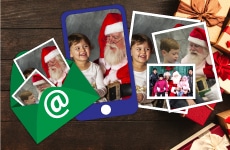 New This Year!
Enjoy the Grinch Photo Op, designed especially for you!
▼
Express passes book up fast!
Reserve your Santa Express Pass today!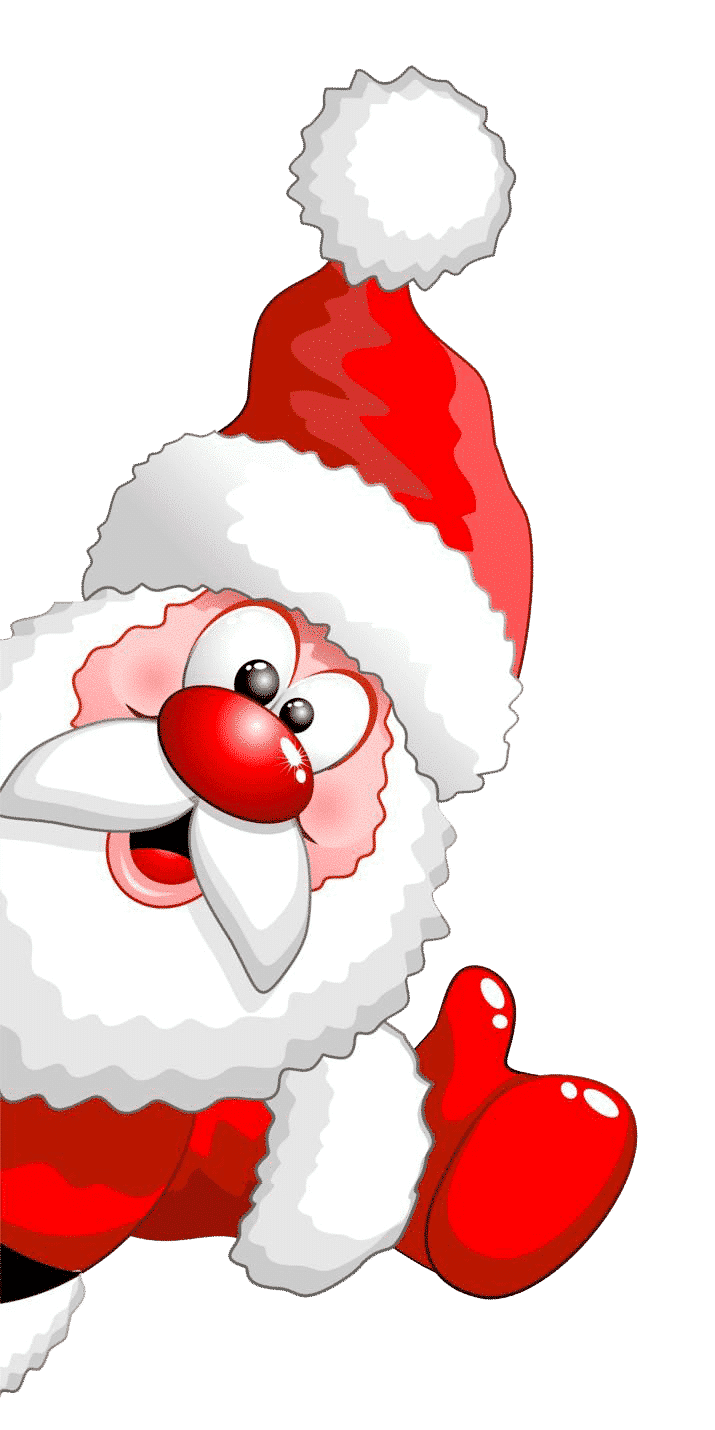 Santa's Hours
November 29, 30, and December 1: 11am – 5pm
Hours Starting December 2nd
Weekdays: 3pm – 7pm
Saturdays: 10am – 7pm
Sundays: 11am – 6pm
December 23: 9am – 7pm
December 24 (Christmas Eve): 9am – 4pm
~Santa will also have a 30 min. milk & cookies break at 1pm~
Wait times vary from 5 minutes up to 30 minutes.
Call the Elf hot line for current times!
509-946-1000
Package A
1-4×6″ photo
$16.99
Package B
1-5×7″ photo
$19.99
Package C
1-4×6″ photo
1-5×7″ photo
$34.99
Package D
2-4×6″ photos
2-5×7″ photos
2-wallet photos
$49.99
Package E
E-mail &
Selfie
$24.99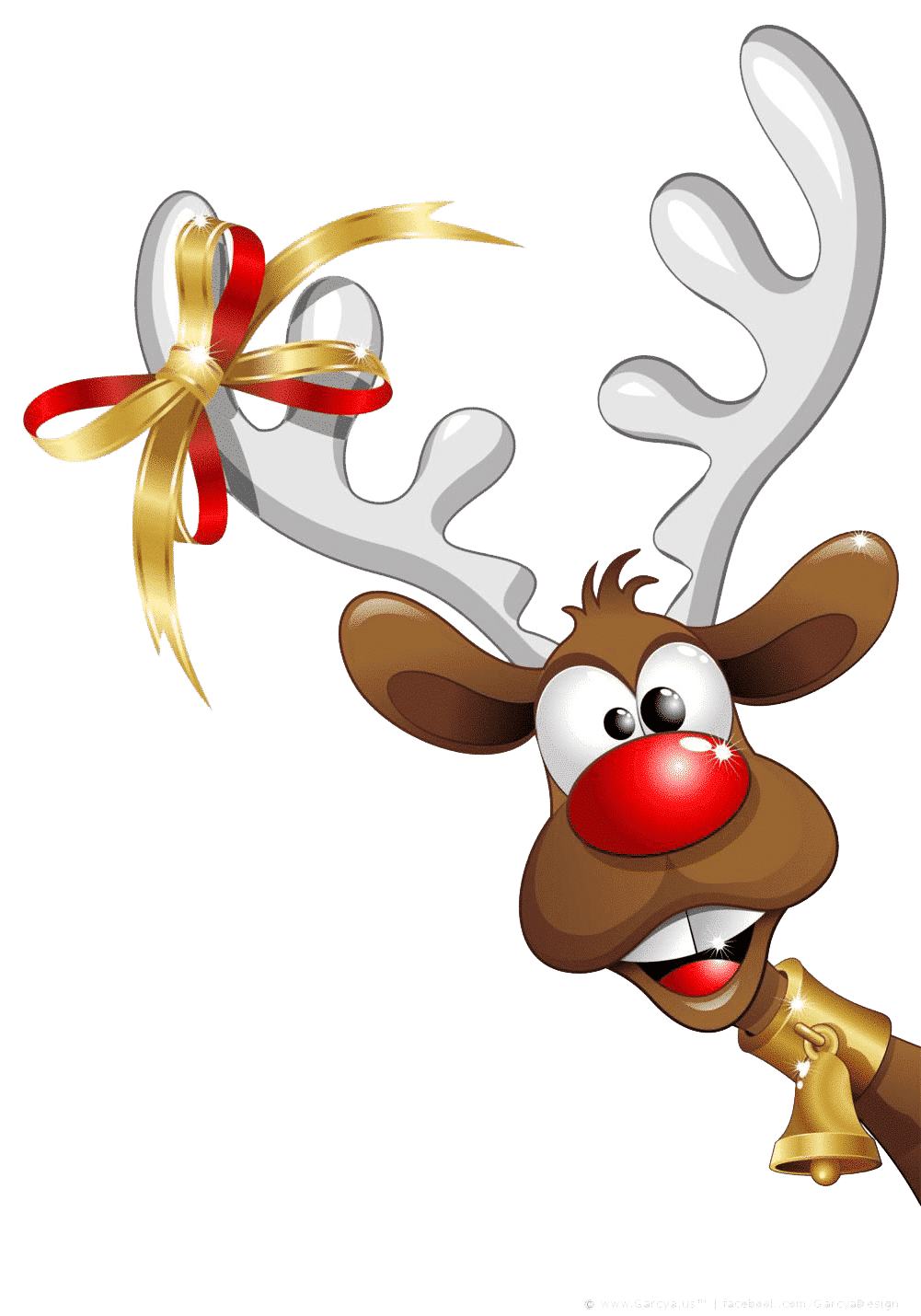 Each visit is approximately 2-5 minutes to allow everyone a chance to visit with Santa. If you have purchased the express pass, this guarantees a spot in line during the time reserved and is not a reservation of the full 10-15 minutes. In addition, any person or persons that show up after their reserved time slot must enter the regular line without a refund of their purchase. However, if you did end up accidentally purchasing more than one 10 min. time slot, you may receive a refund of the additional express passes. Thank you for your understanding!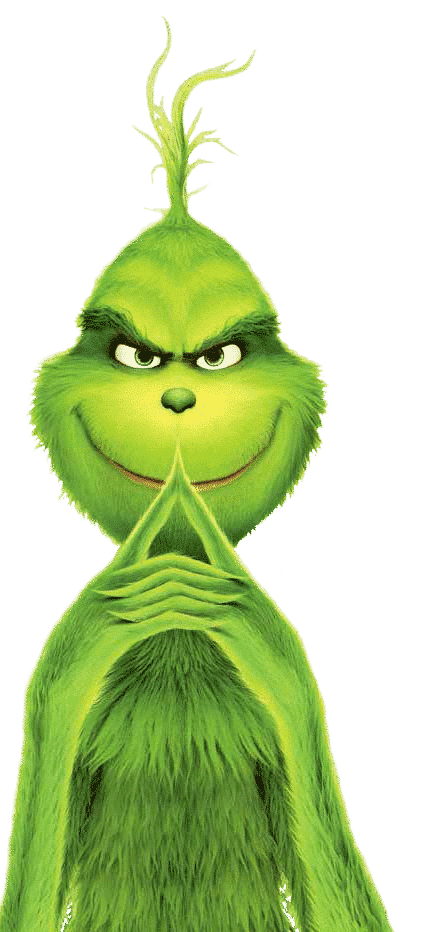 Standard Photo Package
1-4×6″ photo
$14.99
Sneak a Selfie
Includes 2-5 min. visit
$9.99
Skip the lines and enjoy more time shopping with a Whoville Express Pass! FREE this year only!