Need Supplies? We Got 'Em!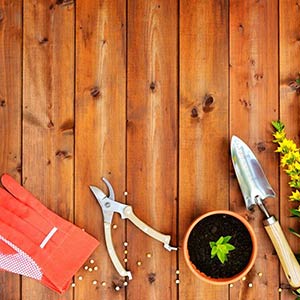 Here at Beaver Bark, we know that creating beautiful gardens and landscapes are made easier by using quality tools and supplies, so we offer some of the best you can find, all right here in one spot.
Looking for a large selection of solutions for your plants? No problem! We carry carry organic and conventional fertilizers, pesticides, herbicides, growing soils and soil amendments. We also offer a great range of tools to make it all happen, from garden gloves all the way to jumbo tomato cages. If you happen to need anything for your indoor plants, we stock it all right in our glass atrium.
Planting seeds this year? We have a selection of all the seed-starting supplies you need to keep your garden growing from spring through fall.
And, for those personal touches that take an outdoor space from ordinary to extraordinary, Beaver Bark carries an amazing selection of decorative planters, containers, fountains, furniture, art and statuary.