Take A Walk On The Mild Side
Follow your bliss! A great way to start is to browse our glass atrium, a haven of lush foliage, gorgeous flowering plants, towering tropicals, fun little succulents, zen-like bonsai, sweet fairy gardens, and starting late winter, a great selection of herb plants.
The peaceful setting (along with a cup of coffee from the café) will chase the blahs away. But don't take our word for it, come on down! Namaste.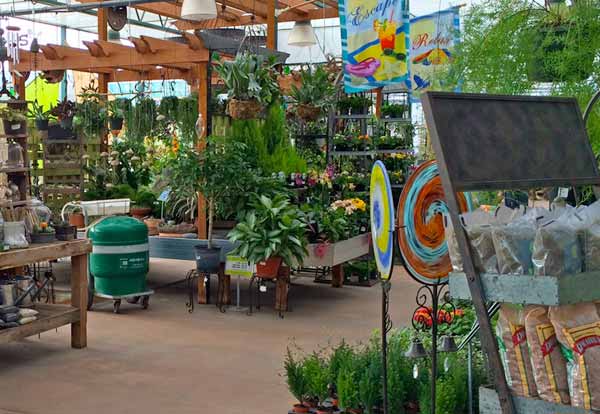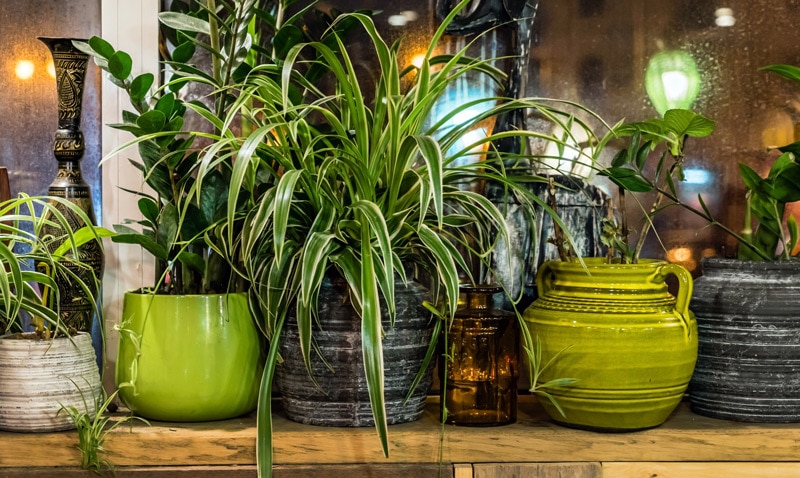 When you embellish interior spaces with houseplants, you're not just adding greenery. These living organisms interact with your body, mind and home in ways that enhance the quality of life. Tropicals add bold shapes and colors, and ferns add a tender softness. We love 'em all.
Houseplants
Houseplants, also known as "potted plants" add more oxygen to your living space and provides more serenity. Check out this NASA Clean Air Study:
Fairy Gardens
When you create a fairy garden, you're letting your whimsy show. After all, isn't that what a miniature garden is all about? And the fun part is you never have to settle with the same old look. Go wild with seasonal decorations, and new pieces, or renovate entirely. It's all about fun. We offer fairy garden classes where you can build a garden and take it home. These classes are great for gifting; even kids love 'em.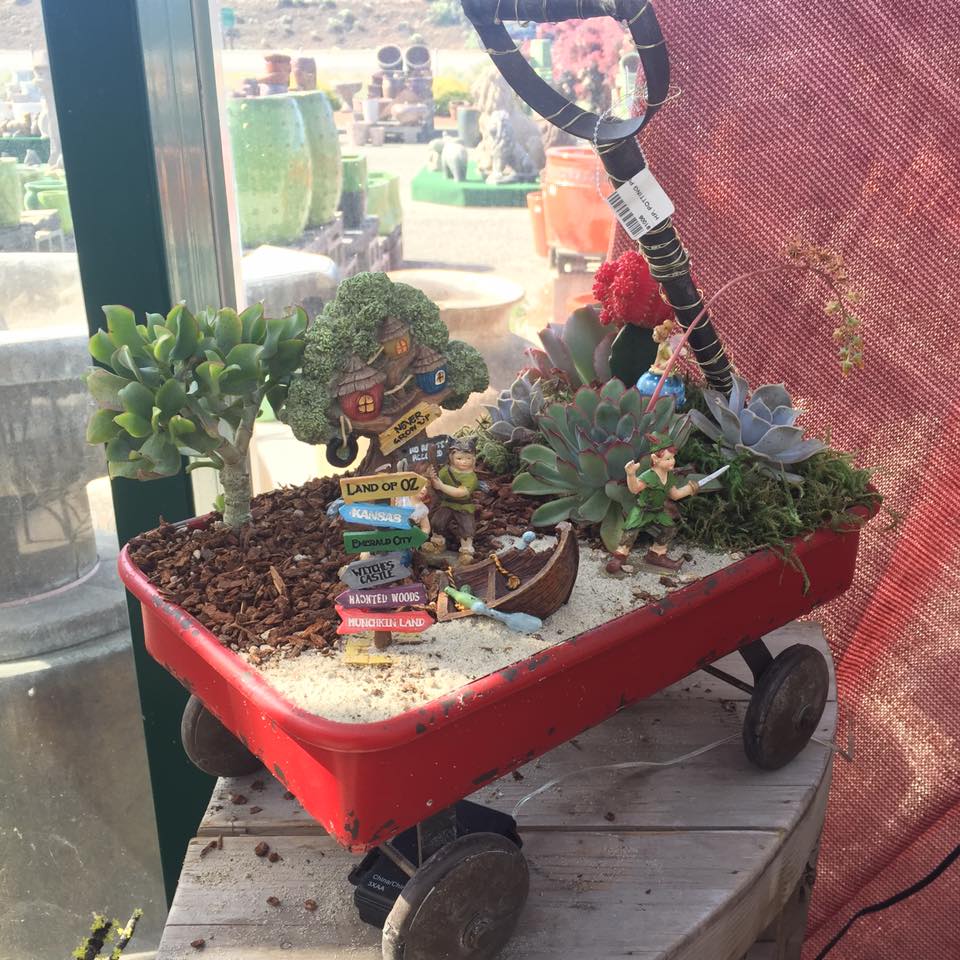 Succulent Succulents
Succulent plants are always in style. With fun-shaped fat leaves, stems, or roots, they form a very diverse group of plants, and easy-care plants for your home. The endless combination of plant and container are stunning. Mix succulents in the same container to create a dish garden or terrarium. The secret to success lies in plant selection. Ask our associates for help in combining if you're not sure.
All The Little Birdies Go Tweet Tweet Tweet
If you want to feed our feathered friends, come on in and choose from a beautiful selection of hummingbird and wild bird feeders! And when they're happy, birdsong fills the air. Pure joy.