Check Out This Page Often for upcoming classes, workshops and events at the Beaver Bark Garden Center & Giftshop in Richland, WA.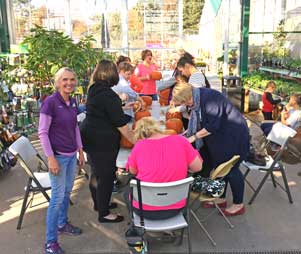 Get ready for Fall with our pumpkin planter classes! These unique planters make for excellent gifts or Autumn decorations. Join early for a refresher class or sign up in October to get started with all the supplies provided.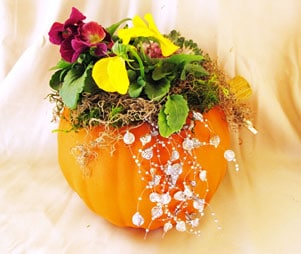 Plan for a positively pleasant planting party and put together the perfect pansy pumpkin planter!
Now that's a mouthful! 
Events
Check back soon for events

Warm and welcoming as a cozy fireplace and thick woolen socks, Beaver Bark has once again brought the comforts of a cabin in the woods here to the Tri-Cities for your pleasure.

You're invited to Beaver Bark's October Fun Fest Party on October 6 & 7! Enjoy fresh-cooked goods, gourmet food samples, fall festivities, live music, and more from 11:00 a.m. until 4:00 p.m.