With a new survey showing that 77% of Americans garden, it comes as no surprise that gardening is a trending hobby for younger and older generations alike. However, when you lead a busy lifestyle, keeping a low maintenance garden that pleases the eye is a must for those who still want to enjoy the passion of gardening. So, whether you prefer to grow flowers or food, following some simple tips can allow you to have a good looking garden that doesn't require a lot of upkeep.
Eliminate the weeds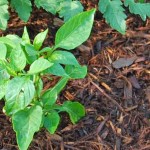 It goes without saying that one of the biggest time-consuming activities that comes along with gardening is the weed pulling. By eliminating the weeds in the first place, you'll easily be able to maintain with little to no time commitment. From gravel to mulch and lava rock, there are many options when it comes to making weeds a thing of the past.
One of the best ways to ensure that you don't have to deal with those pesky weeds is by putting down some mulch or pea stone gravel. Both options look appealing, and require little to no maintenance – not to mention that it won't change its appearance over time or with the weather, unless you choose a dyed mulch. Another option to consider is lava rock, which goes along with the same idea. It's important to note that you should explore all options when it comes to implementing mulches, gravel and other alternatives in your garden, as what works best for you may depend on the types of flowers or plants you want to have – not to mention that every method may not strike your fancy when it comes to looks.
Simplistic plants
If you find yourself in the market for creating a low maintenance garden, you might just think that all hopes are lost when it comes to the plants that go into it. After all, most plants require regular watering. However, by keeping your plant variety to a minimum, and choosing the right ones, you'll find yourself with a minimum upkeep garden that you're sure to fall in love with.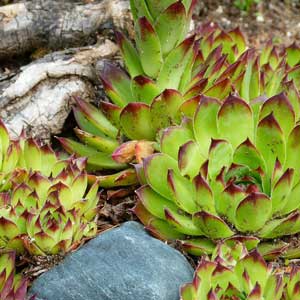 One of the best plants for any low maintenance garden that many tend to overlook is cacti and succulents. While they are attractive to the eye, cacti, and succulents both love the sun and don't require much water at all to stay alive and healthy – making them an obvious choice for a garden that needs little upkeep. Since these plants retain the water inside of the leaves or body, you'll most likely only need to water them once a week (although, of course, this will depend on the specific type of cactus or succulent you have). These types of plants are exceptionally perfect for those who are renting to tenants, busy moms, or those with demanding schedules who may not have the time to keep up with the daily watering of flowers.
No-maintenance gardens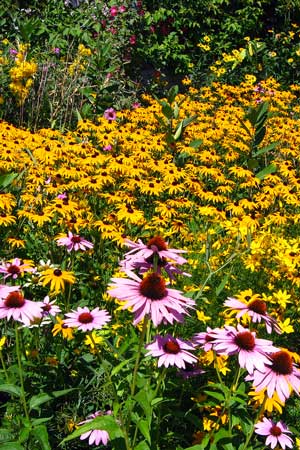 Another type of plants perfect for your garden is wildflowers. Wildflowers only require water and the sun, so they can be quite simple to take care of compared to other plants. However, if you're looking to go to a no-maintenance at all kind of garden, artificial might be more appealing. There are plenty of artificial plants out there available for purchase, and even artificial turf. While these options require almost no upkeep, they can still look quite convincing, and may be an option to look into, depending on your lifestyle.
Low maintenance gardens are great, especially if you find yourself lacking the time to focus on a full-fledged garden. However, with simple techniques such as picking the right plants, you're sure to be able to create a garden that will be the envy of anyone who walks by.